Reliability Efficiency Safety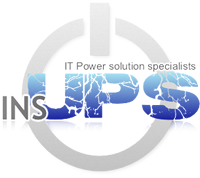 Part of the INS Group of companies



UPS Advisory Software

Intelligent Power Manager.

Software solutions for monitoring and management of your UPS and connected equipment.


Client shutdown software for graceful, safe shutdown of UPS-protected devices
UPS Protection Software

Intelligent Power Protector


DC Power control and monitoring Software

Power Expert Software
Monitor your entire power distribution system, including UPS, PDUs, RPPs, PDRs, CRAC units, switchgear, MCCs

Enterprise Power Monitoring Software

Power Manager II
Remote monitoring, configuration software and battery health check tools for Eaton's DC power systems products

Designed, hosted & optimised by www.inswebservices.co.uk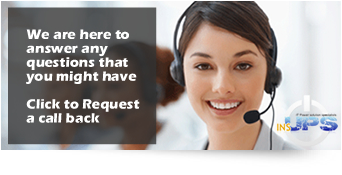 Eaton Powerware E-Series & Pulsar

E Series UPS

The E Series uninterruptible power system (UPS) is Eaton's newest product line introduction featuring both line interactive and double-conversion technology UPSs.

Pulsar M UPS provides ideal protection for Servers, data storage and network equipment, telephony - VoIP, medical equipment and industrial processes. The Pulsar output sockets are individually controlled to provide load-shedding to maximize the backup time. It also provides remote reboot and sequential start-up as standard.



Eaton E Series NV 400-2000VA

The E Series NV line interactive uninterruptible power system (UPS) provides affordable power protection for your personal computer and peripherals.

Click here to email us for the best price by return





Eaton E Series DX 1000-20,000VA

The E Series DX UPS double-conversion UPS affordably protects mission critical applications from downtime, data loss and corruption.

Click here to email us for the best price by return



Eaton E Series DX UPS 20-40 kVA 3-Phase

The Eaton E Series DX is a three-phase, double conversion uninterruptible power supply (UPS), and is available in 20, 30 and 40kVA output power rates with internal batteries capable to provide runtime up to 15 min. Its design fits perfectly to any environment where uninterrupted power feed is required to secure critical equipment's continuous operation. The E Series DX UPS provides a perfect solution for power protection.

Click here to email us for the best price by return



Eaton Ellipse ASR UPS 450-1500VA

The Eaton Ellipse ASR is a slim-line power protection with built-in high performance surge protection device.

Click here to email us for the best price by return



Eaton

The Eaton Ellipse ECO is a slim-line power protection with built-in high performance surge-protection device (compliant with IEC 61643-1 standard).

Click here to email us for the best price by return



Eaton Ellipse ECO UPS 500-1600VA

The Eaton 5PX provides exceptional efficiency, manageability and energy metering capabilities for IT managers

Click here to email us for the best price by return



Eaton Ellipse Pro 650-1600VA

The Eaton Ellipse PRO 650 1600VA is a line interactive UPS specifically developed to protect workstations running demanding applications. The Ellipse PRO features an LCD display for real-time status and measurements.

Click here to email us for the best price by return



Eaton EX UPS 700-3000VA

The Eaton EX UPS, part of the Pulsar Series, offers high availability, flexibility and minimum total cost of ownership for Servers, data storage, network equipment, telephony - VOIP, medical equipment and industrial processes. Delivering on-line double conversion protection in Tower or versatile Rack/Tower format.

Click here to email us for the best price by return