 Its no longer about selling a battery in a box..

Our pre-sales support team can advise and consult on
your specific power requirement.
We are an authorised Eaton PowerADVANTAGE partner
which puts us in the enviable position of being able
to provide the very best advice for todays power

UPS Advisory Software

Intelligent Power Manager.
UPS Monitoring & Total Power

Software solutions for monitoring and management of your UPS and connected equipment.




DC Power control and monitoring Software

Power Expert Software
Client shutdown software for graceful, safe shutdown of UPS-protected devices
Monitor your entire power distribution system, including UPS, PDUs, RPPs, PDRs, CRAC units, switchgear, MCCs
UPS Protection Software

Intelligent Power Protector

Enterprise Power Monitoring Software

Power Manager II
Remote monitoring, configuration software and battery health check tools for Eaton's DC power systems products

Reliability Efficiency Safety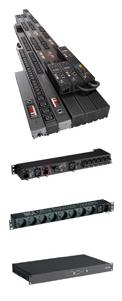 Rack-Mounted Power Distribution
Eaton Enclosure Power Distribution Unit - ePDU


Eaton ePDUs are Enclosure based Power Distribution Units designed specifically for data centre environment. Eaton ePDUs provide reliable, consistent power distribution and allow you to measure, monitor and manage your energy consumption down to individual server level.


Eaton HotSwap MBP


PDU with a built-in maintenance by-pass to replace a faulty UPS in the field without the need to switch off the connected equipment.


Eaton FlexPDU


Cost effective solutions to distribute power effectively into a rack enclosure or to connect more devices to a rack-mount UPS.


Eaton STS 16 (Source Transfer Switch)


To keep your mission-critical network and telecom applications up and running, Eaton has developed the STS automatic transfer switch (or Source Transfer Switch). STS handles the automatic or manual transfer of power loads between two independent UPSs or power sources.
Designed, hosted & optimised by www.inswebservices.co.uk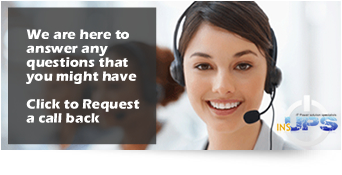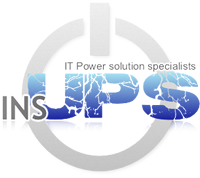 Part of the INS Group of companies

Eaton's comprehensive range of UPS solutions have been protecting mission-critical operations since the days when a mainframe needed its own room. That's over 40 years of experience in the power quality and backup power protection industry. The result is an expansive product line with advanced solutions for any application, from desktops to data centers.


Eaton's solutions include UPSs ranging from 300 VA to more than 4,000 kVA to suit any application. Their award-winning software and connectivity devices incorporate all the features you need to proactively manage your systems, from basic monitoring and shutdown to predictive analysis and power management. Whatever your industry, Eaton's UPS solutions deliver the answer with power management solutions backed with 24x7 Service support.
Eatons success is our success..